Mushroom Besara or Mushroom in Mustard Flavorings
Everyone says I look the same as my mom. But more than the truth that we look alike, we share so many things in common. This dish I am going to state is something very close to both of us. My mom is a vegetarian and the food that we both consider for luxurious delight Sunday platter is "Mushroom ". Dad being allergic to mushrooms could never be the part of this lovely dish. But to my surprise my husband turned into one in the queue who keeps on craving for this dish.
As you have seen I have written recipes on mustard flavorings. This dish is a traditional Odiya Mushroom dish that shows how tempting it turns out with the touch of Mustard.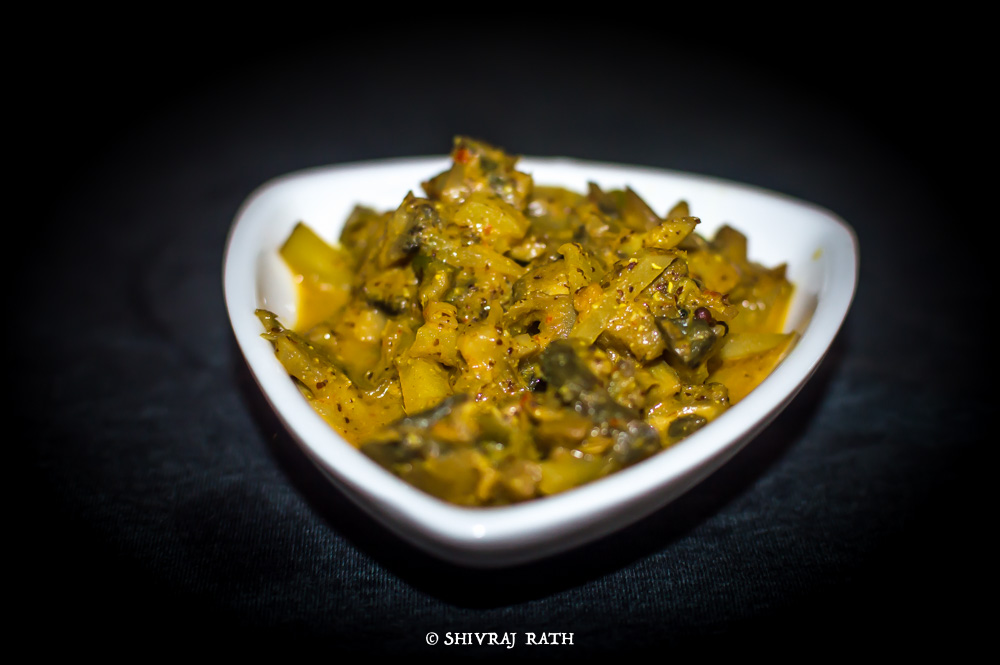 The Mushroom in Mustard Flavoring/ Chattu Besara recipe goes like this:
Ingredients:
Mushroom – 250 gms
Potato – 1 Medium sized
Mustard Paste – 2tbsp
Panch Phoran – 1 tsp
Green chilies – 2 pieces finely chopped
Dry Mango or Ambula – 2 slices
Turmeric Powder – 2 tsp
Salt – According to the taste
Mustard Oil – 2 tbsp
Steps of Preparation:
Cut the mushrooms into thin slices and soak in turmeric water and Potato to thin slices and soak in the water
Heat a pan and add oil to it after it's heated up.
Cook the mushrooms till all the water is evaporated and it dried up and cooked properly.

Chattu Besara – Step 061

Heat another pan and add oil to it, Once the oil gets heated, add the Panch Phoran, if not available you can use Cumin seeds as a replacement. After it crackles add the chopped green chilies.
Cook it for 2-3 mins and then cover the pan with a lid and let it cook for 4-5 mins.
Serve it with rice, the slight sourness and the tempting mustard gives mushroom an amazing flavor, try it.
Mushroom Besara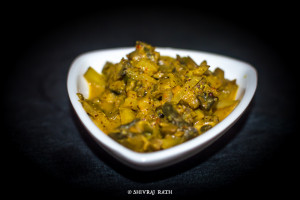 Chattu or Mushroom Besara is a traditional Odiya food. The Sourness and Mustard Flavoring is like a crown to Mushroom. Try it must!