Sunday afternoon gets busy at times. So, cooking an elaborate meal gets tough. However, cooking something quick and easy helps feed my family on time. This yummy delight of Mushroom Pepper fry is always a family favorite when mushrooms are in a hand's distance.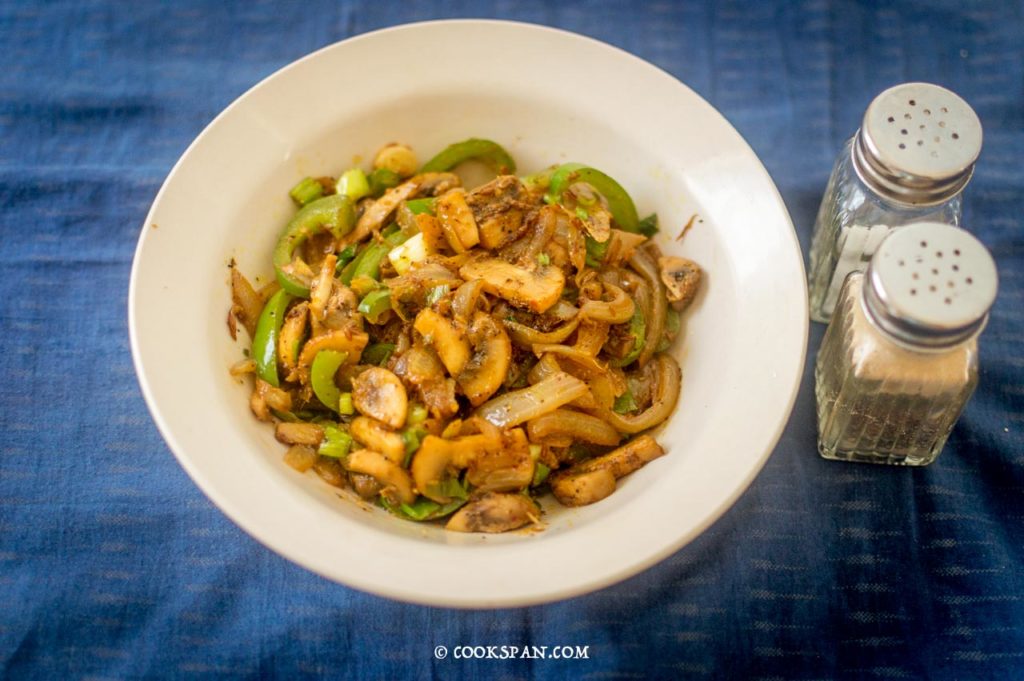 As Navratri was around the corner, we had no involvement with the non-veg dishes in the kitchen. Indian festivals are always so much of grandeur, that sometimes indulgence often leads you to seek the subtle and comfort food. And this recipe of Mushroom Pepper Fry is such one. This recipe has minimal spices which makes the elegant mushrooms more ravishing. This dish was quite a favorite in our Bangalore days, where we used to pick it up with food on busy weeknights. The small restaurants make them better than any fancy recipe.
So here goes the recipe:
Ingredients: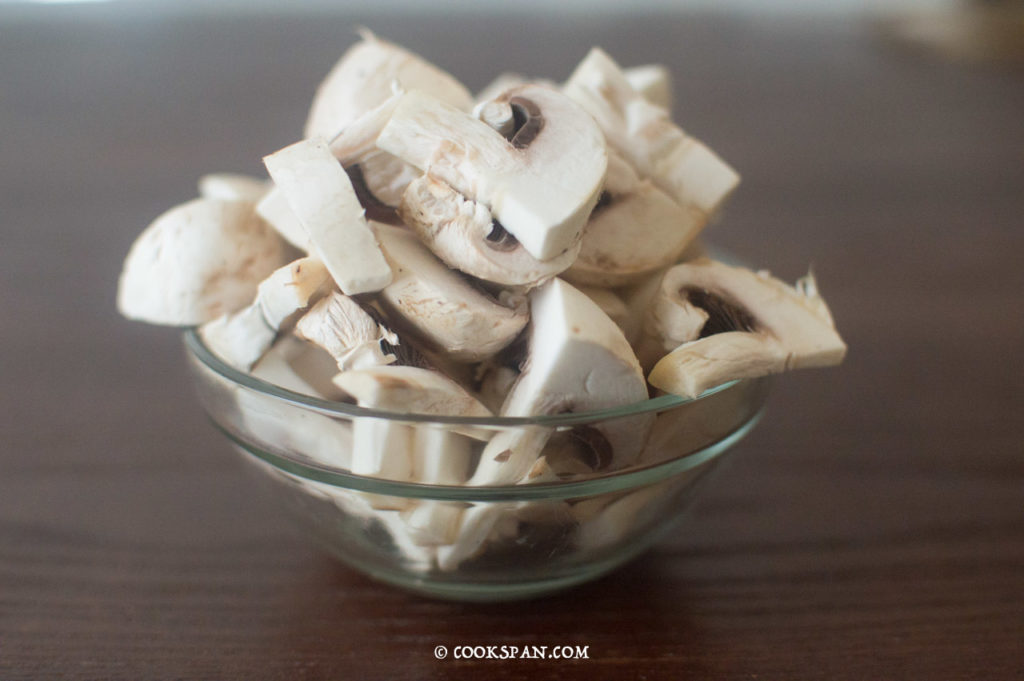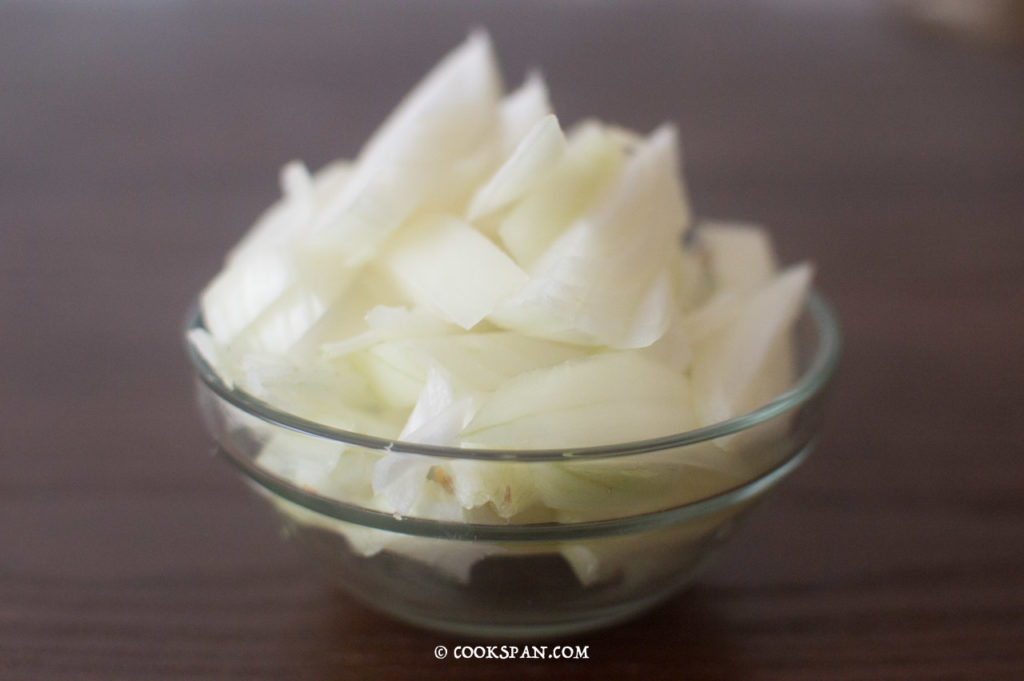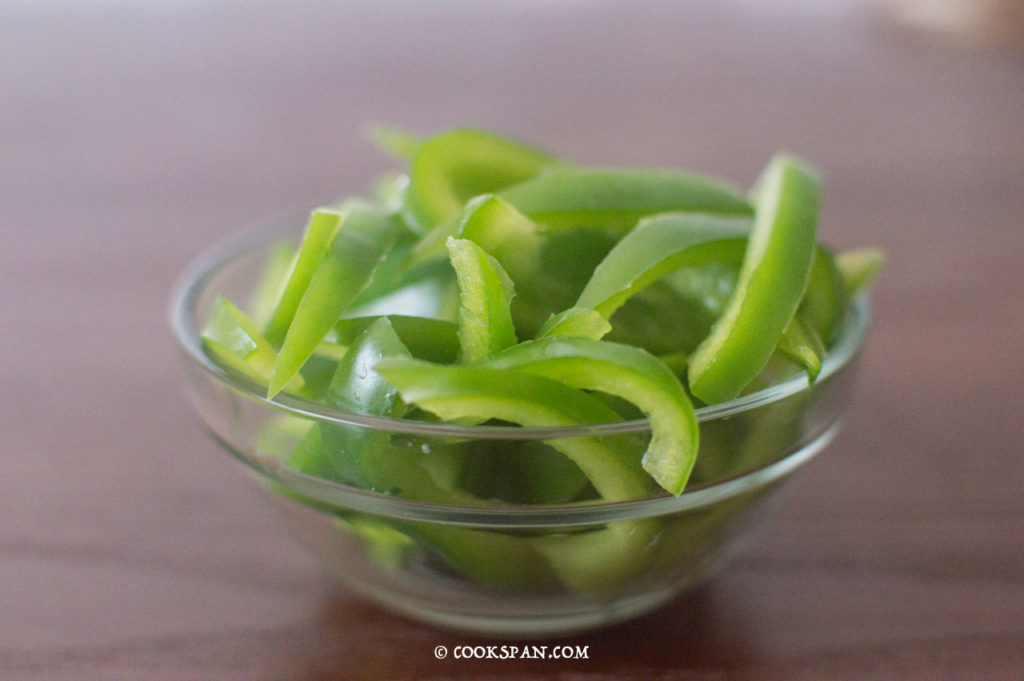 Mushroom – 1 lb or 450 gms
Green Bell Peppers – 1 large finely sliced
White Onion – 1 medium sized finely sliced
Garlic – 3 cloves
Red chilies – 2
Spring onions –  1/4 cup
Cumin seeds – 1 tbsp
Freshly ground Black Pepper – 1tbsp
Turmeric – 1tsp
Salt – according to taste
Vegetable Oil – 2 tbsp
Steps of Preparation for the Chili-Garlic Paste:
Soak the red chilies and garlic for 30 mins.
Make a coarse paste, using a mixer or mortar pestle.
Steps of Preparation for the Mushroom Pepper Fry:
Heat a skillet, add 2 tbsp of vegetable oil.
Add the cumin seeds and let it splutter in the hot oil.
Add the sliced white onions and let it fry till it softens.
Then add the 2tbsp of chili-garlic paste and let it cook till the raw smell of garlic goes away.

Addition of Chili Garlic Paste

Now, add the mushroom and cook it for 10-15 mins on a medium flame till the water dries up.

Addition of Mushroom

Add the powdered spices like, crushed black pepper, salt and turmeric and stir it.
Serve it with hot rotis or Dal-Rice. The crunch of white onions and green bell pepper is a perfect company to the subtle mushroom.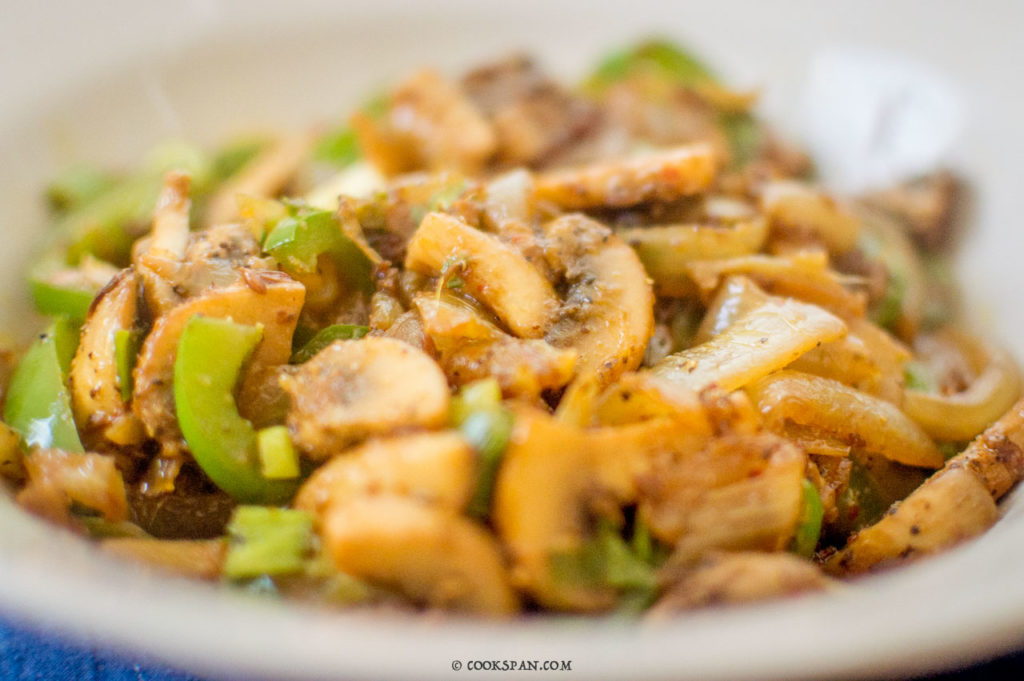 Mushroom Pepper Fry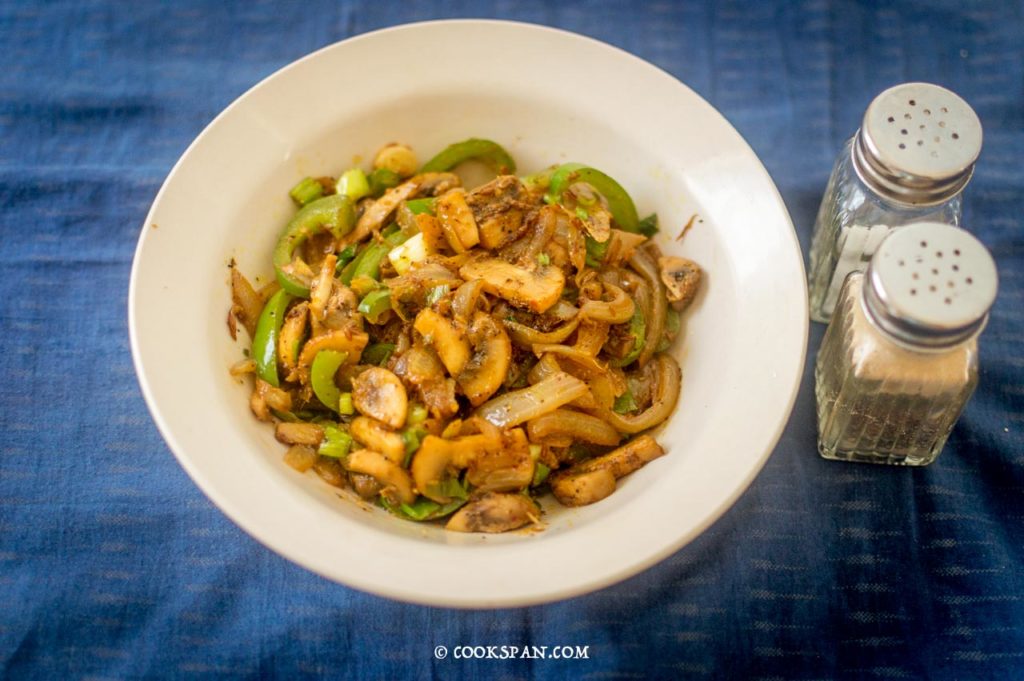 Mushroom pepper fry is a subtle mushroom recipe cooked with onions and bell peppers, spiced with crushed black pepper. Perfect side dish to an Indian plate.