The festivity and chilly winter in US are gearing me in my baking mood. Meanwhile, my 10 months old infant is keeping me super busy with his fast crawls and babbles. He sometimes grabs my attention to the extent that he doesn't allow me to blink away from him. That's so possessive of him and I probably love it the most now. However, what brought this post of mine is not some planned Christmas massive baking or a party. My husband played for me an absolute masterpiece for food bloggers, "Julie and Julia". This had a sudden urge in me to bake these lovelies. Now, why Biscotti? Why not some other cookies? Cause it's Christmas time and these Biscotti's have stolen my heart and mind ever since I have tasted them this summer. Before that it was just a name which I had heard in many movies. So, here I'm making almond and choco-chip Biscotti.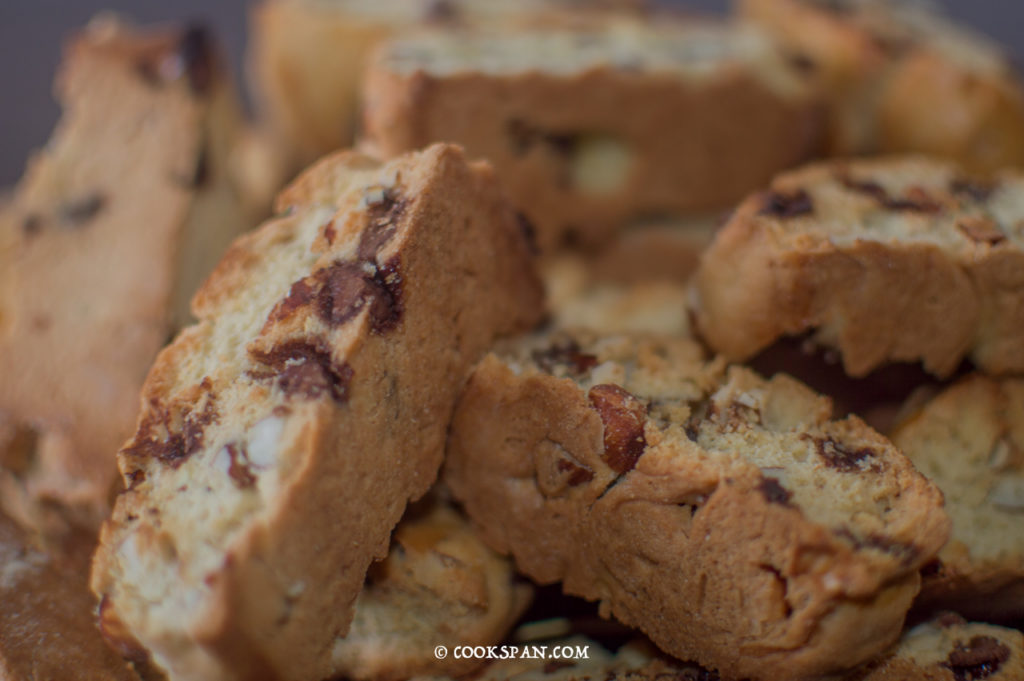 These Italian crisp Biscotti are the double baked cookies which it literally means. The double baked Biscotti are traditionally made out of almonds. I wanted was to desperately bake the chocolate ones, but my pantry missed the cocoa powder. Hence, I dropped the idea and baked the basic ones with almonds and choco-chips.
Ingredients: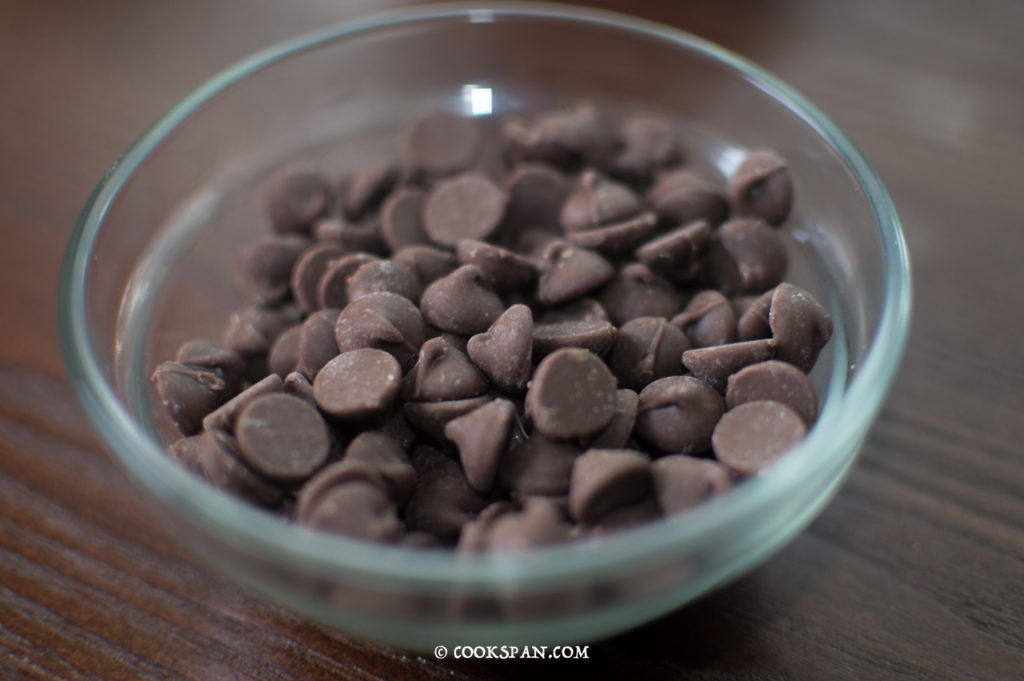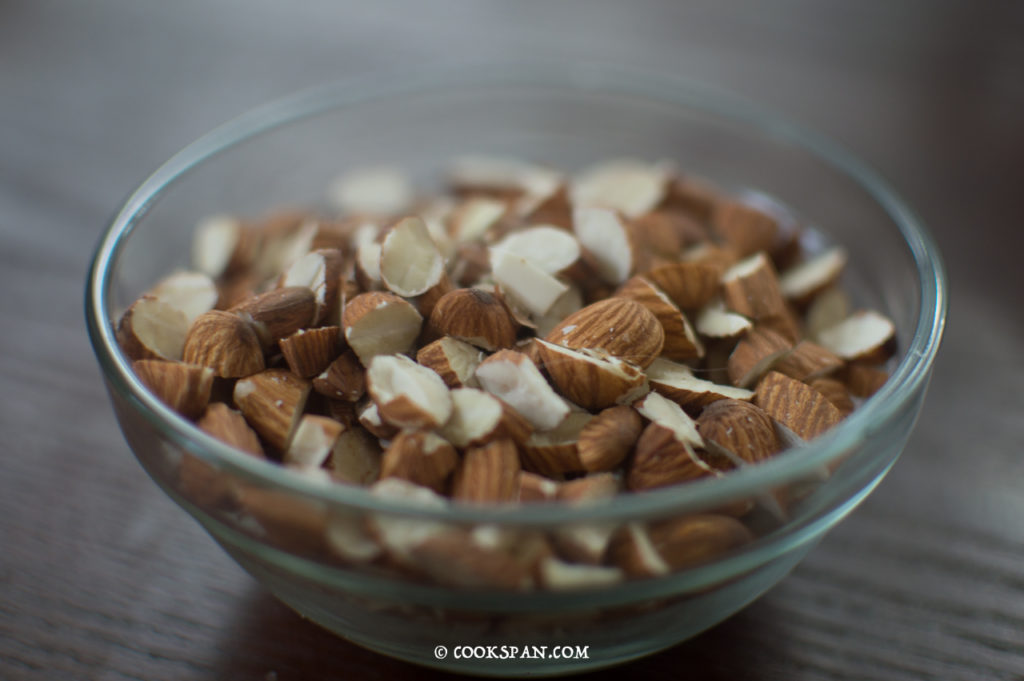 All purpose flour – 2 cups
Eggs – 3 large ones
Brown sugar – 1 cup
Butter (softened)- 1 stick (100 gms)
Baking powder – 1 tsp
Vanilla extract – 1 tsp
Salt – 1tsp
Choco-chips – 1 cup
Almonds (toasted and roughly chopped) – 1 cup
Egg wash – (made out of beating one egg with 2 tbsp of milk)
Steps of Preparation:
Preheat the oven for 30 mins at a temperature of 180°C or 350 F.
There after mix the butter and sugar, until the sugar dissolves properly.

Mix the butter and sugar

Sieve the dry ingredients (flour and baking soda), add the vanilla extract to the whisked mixture and knead a dough similar to the ones you make for cookies.

Sieved Flour and baking soda

Adding vanilla extract

If the rolls appear to sticky, knead a bit more with the dry flour. In a baking tray take two elongated bread rolls shaped dough and brush the rolls with the egg wash, so that the cookie gets a wonderful glaze and let it bake for 25 mins.

Kneading with dry flour

The elongated rolls to be baked

Baking the Cookie
Almond and choco-chip Biscotti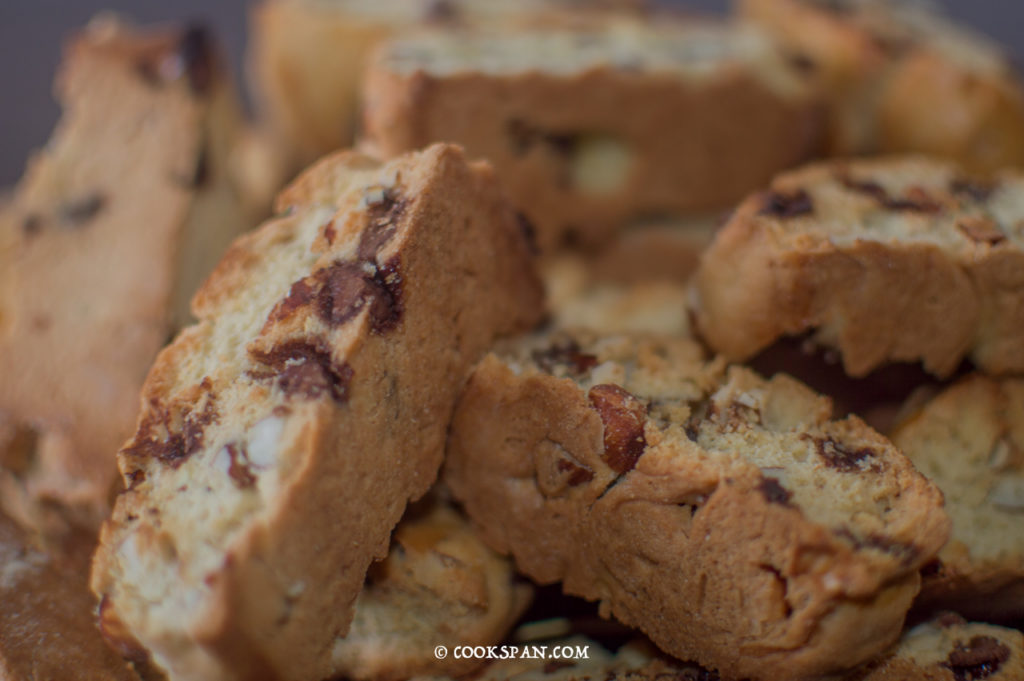 Italian crisp Almond and Choco-chip Biscotti are the double baked cookies. These are traditionally made of almonds, are a great with tea and coffee.