The clock almost has struck 8:00 am. Mom's here she is not going to spare me for waking up this late !! I had already committed her for cooking the morning breakfast. Can't keep nagging any more. I could almost hear the ticking and tons of the alarms and few missed calls of mom to wake me up !! Technology has revolutionized our lives no more she knocks or yells. A call on the cell is a formal gesture of waking up.
All these tensions lead me to jump out of the bed and brush my teeth with the fastest speed I could and till then I was thinking of some Easy Peasy Recipe, so that I can meet all the needs of the family. Easy Peasy !! Easy Peasy!! My mind could get the dish. A perfect blend of nutrition and taste and treat in the cool morning. I was going to make Mutter Paratha.
Paratha's are super warm to gobble down and is a perfect idea for brunches. You munch two whole paratha and sleep the entire day without the worry of hunger. So it's on my menu on few weekends when I want to relax and enjoy my weekends with other hobbies of mine.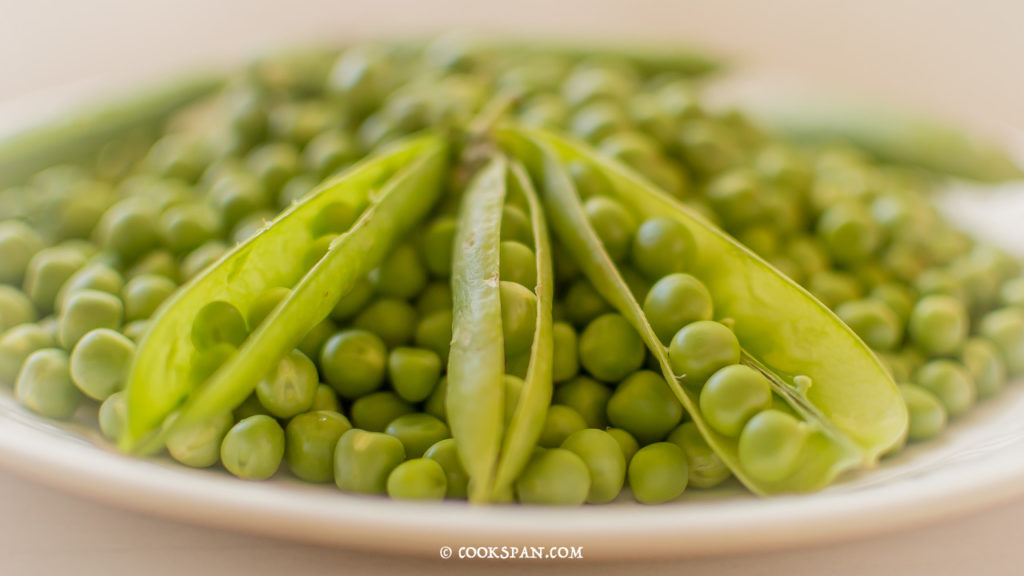 The recipe of Peas Paratha or Mutter Paratha goes like this:
Ingredients:
For making stuffing:
Green Peas – 300 gms – 400 gms
Garlic – 5-6 cloves
Onion – 2 medium sized finely chopped
Ginger – 2.5 inch long
Cumin Powder – 2 tsp
Coriander Powder – 2 tsp
Red chili Powder – 2 tsp
Green Chillies – 3 -4
Vegetable Oil – 2 tbsp
Besan or Gram Flour – 2 tbsp
Wheat Flour – 2cups
Water – for kneading
 Vegetable Oil – for shallow frying
 Steps of Preparation of Dough:
Add water slowly to wheat flour and start kneading.
Knead till the dough is soft.
After it's completely kneaded, cover the dough with a wet muslin cloth and let it breathe in the air. This process makes it fluffy.
Steps of Preparation of Stuffing:
Peel the Green Peas and clean it and pat dry.
In a mixer grinder, coarsely grind the Green Peas, garlic cloves, green chilies and ginger.
In a wide bottomed base Pan or wok or Kadhai, add 2 tbsp of vegetable oil and let it heat for 2 mins. After the oil is hot, add the cumin seeds and let it tamper in the hot oil.
Saute the cumin seeds, then add the Onion and fry till its golden brown.

Mutter Paratha _ SA41

Saute it till the raw flavors of ginger, garlic dies off and the mutter is cooked.
Add 1 tsp of coriander powder, 1 tsp of cumin powder, 1 tsp of red chili powder and salt according to the taste.

Mutter Paratha _ SA71

To the cooked paste, add 2 tbsp of gram flour or Besan. We use the gram flour to help with binding the stuffing and make it thicker.
Steps of Preparation of Mutter Paratha:
Place one small rolled Puri and add the stuffing of 2 tbsp and cover it up with another rolled Puri.
Close it firmly, so that it is evenly stuffed and then roll it to the round shape.

Mutter Paratha _ SB41

Heat a griddle (tawa), place the rolled Paratha.
Heat the Paratha till the bubble come. Flip it once and let the other side browns properly.
Flip the Paratha and repeat the previous step.
Heat the Paratha till it's golden brown on both the sides.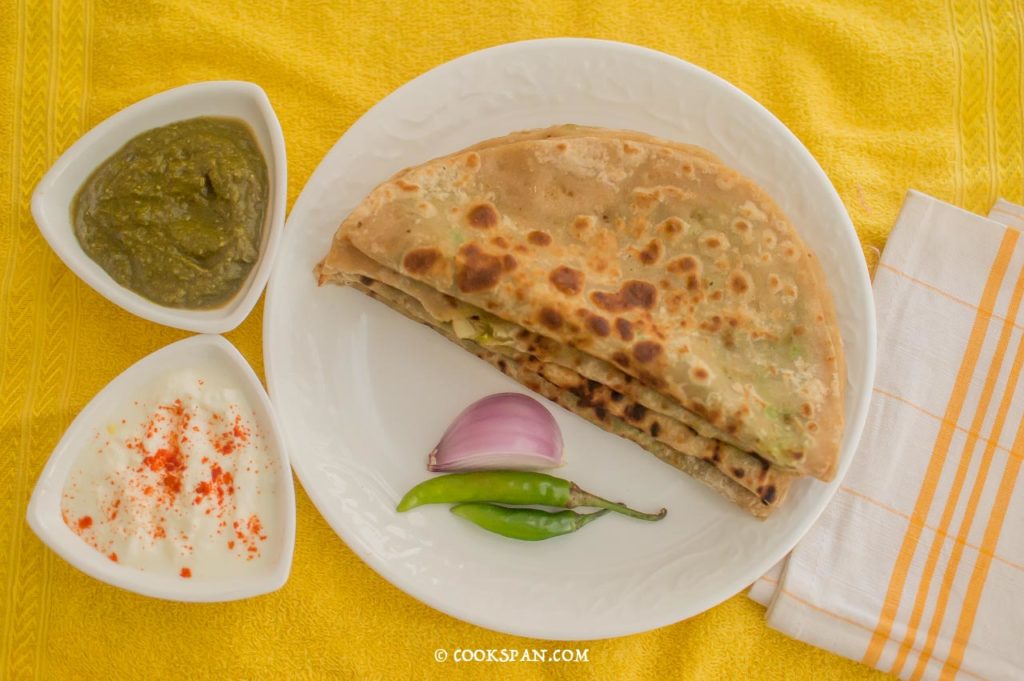 Serve the yummy Paratha with curd and green chutney. That makes it even more finger licking yummilicious !!!
Mutter Paratha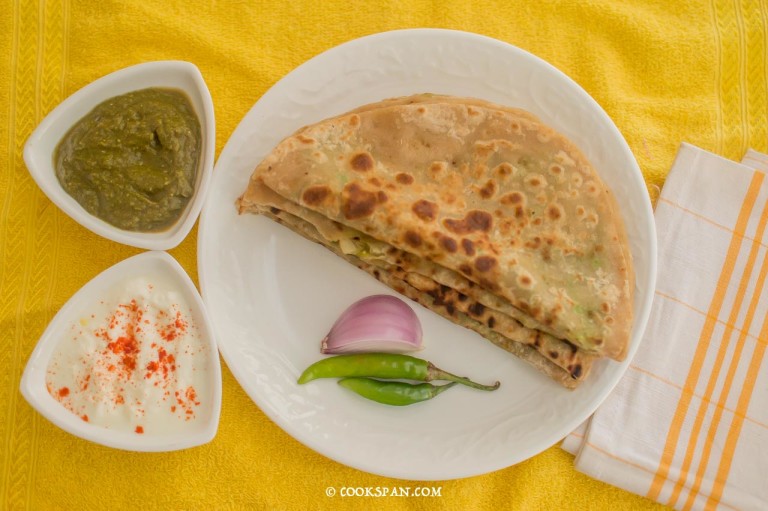 Mutter Paratha is an Indian Flat Bread that is made out of stuffed spicy Mutter . The Paratha can be eaten with chutney or curd and can be served as an Indian Main course or part of Indian Thali.