Diwali is on its way and the mega house cleaning and beautification has begun. The decorative led lights are out, the Diwali lamp shopping is on high priority. Alongside the cleaning and decorations, the snack preparation has begun.
Diwali is the festival of lights, symbolizing light's domineering on the darkness implicating the victory of truth and virtues on the vices. This Diwali will be the second Diwali with my little man, the most important thing is he is actually going to celebrate this time. So, this makes me more responsible, that I celebrate the festival with high spirit so that he realizes the importance far away from the homeland.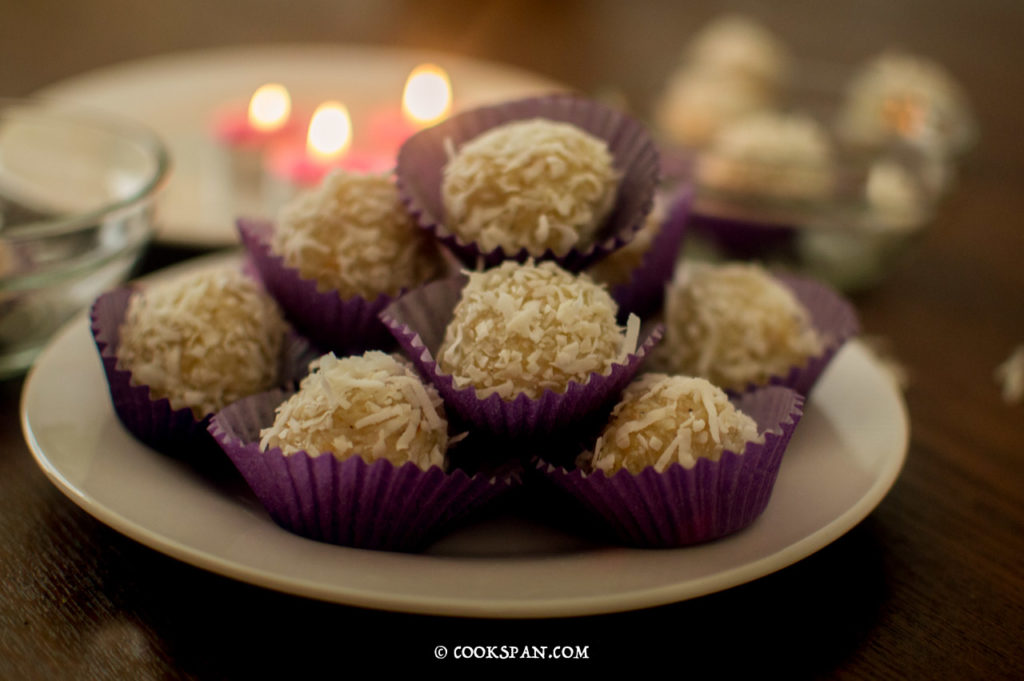 For Diwali we can't just settle with dinner or lunch platter. It needs a wide variety of snacking. The festivity involves lighting of lamps all around the house and fireworks in the evening. The family ritual was munching the Diwali snacks with all chatters.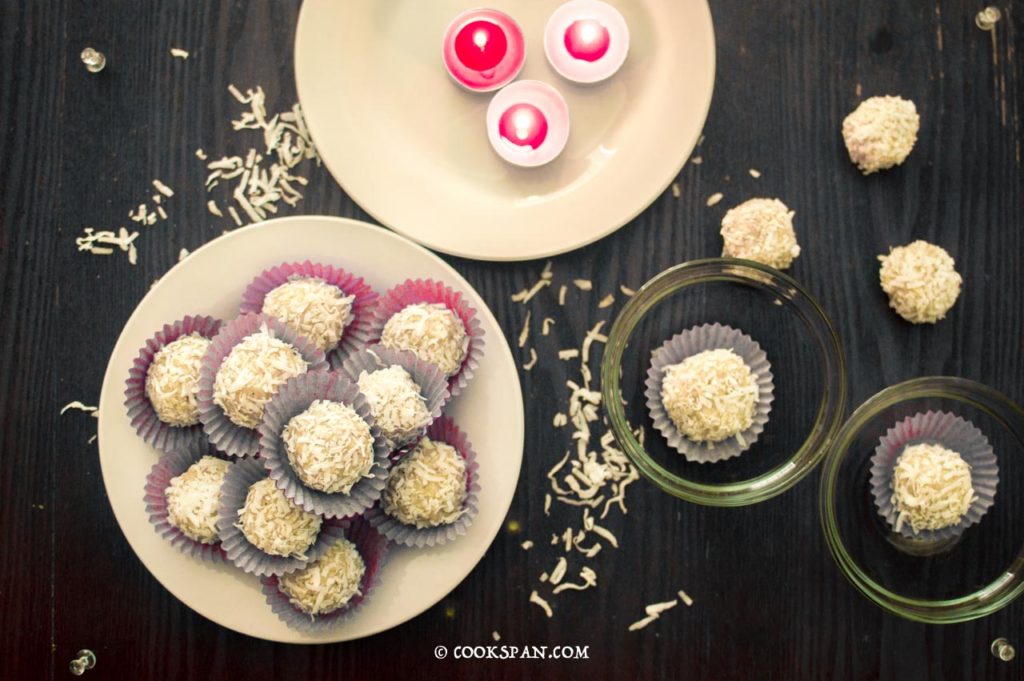 For this Diwali I started up with very easy to make Coconut Ladoos.
Here goes the recipe:
Ingredients:
Ground Black Pepper – 1 tsp
Steps of Preparation:
Heat a pan in a medium heat.
Add the condensed milk and the powdered spices and mix them altogether.

Condensed Milk added

Switch off the gas, and let the mixture cool.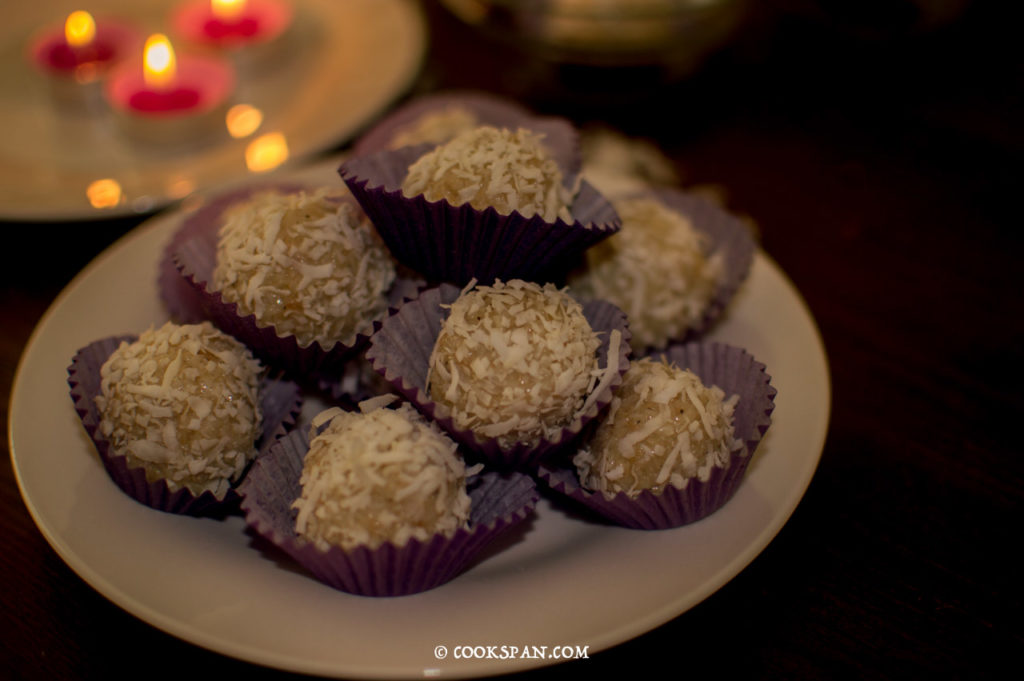 Wishing you all a very auspicious Diwali.

Coconut Bites or Coconut Ladoo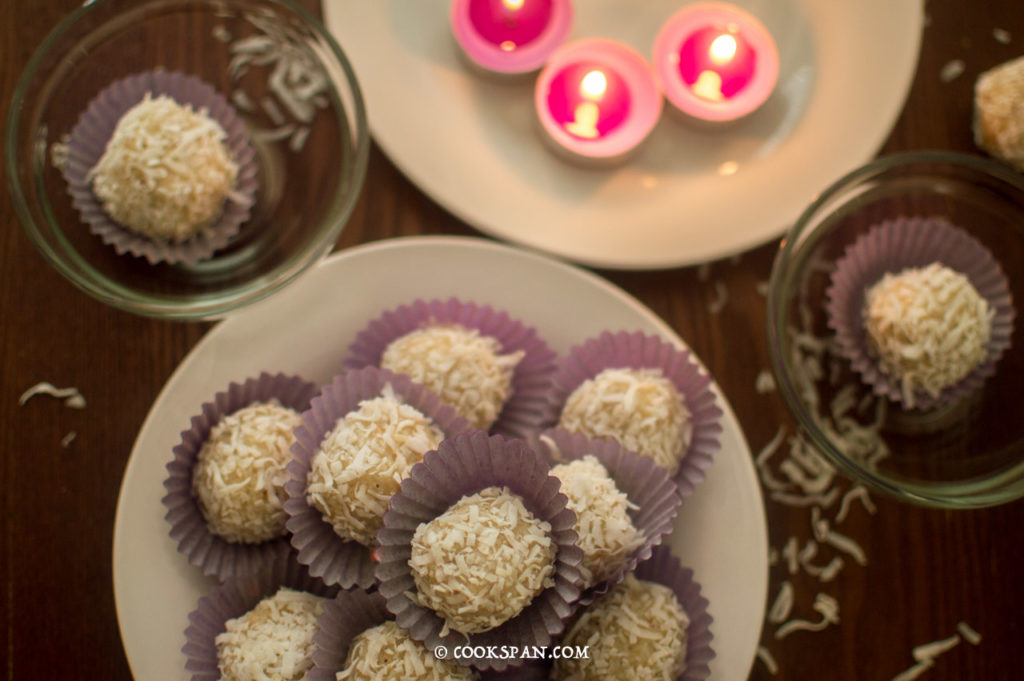 Coconut Ladoo are the sweet bites made up coconut, sweetened and moistened with condensed milk with a crust of dry flakes of coconut.