Sundays are special and they are meant to be enjoyed with special food. Furthermore, with the whole family back on couch, lazing around with TV and browsing tons of movies, you can't miss the yummy non veg delights. In addition, this Sunday was going to be chicken Sunday. We didn't want the Chicken cooked with tons of Indian spices, rather we settled for the Palak Chicken cause our fridge was overloaded with spinach.
The restaurant version of this dish is loaded with heavy cream, but I substituted with yogurt, which consequently gives that creamy texture and avoid tons of unwanted calories. The dish is best accompanied with Chapati or Plain Paratha or Naan. I personally don't like it much with rice. The dish is loaded with greens like Spinach but you can add other varieties of greens like Kale or Mustard Greens.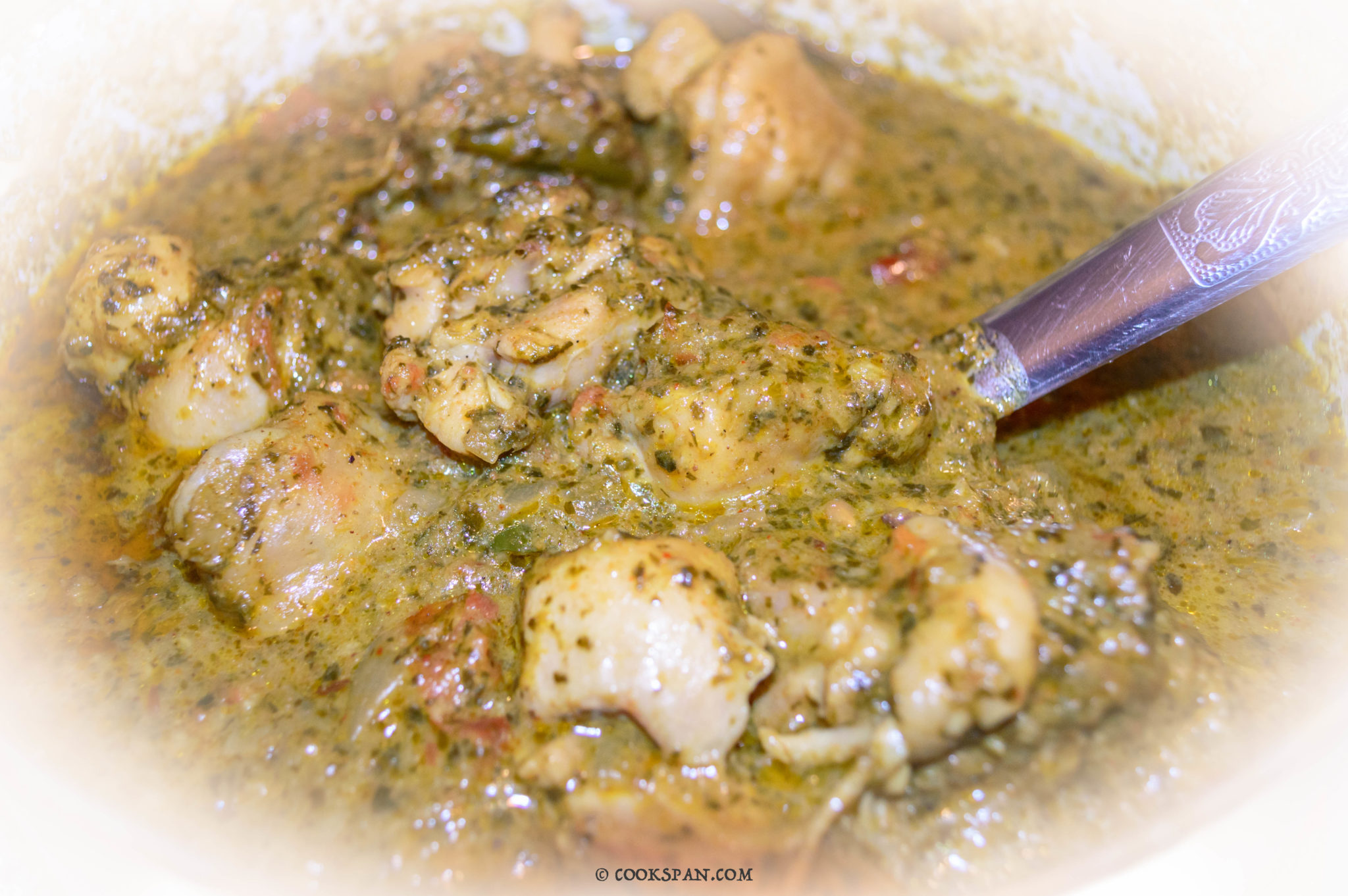 Ingredients for Palak Chicken:
Spinach – 1 bunch
Chicken – 2 lbs or 900gms
Onion – 1 whole big finely chopped
Tomato – 1 medium sized finely chopped
Ginger – 1 inch
Garlic – 4-6 big cloves
Coriander leaves – handful
Mint leaves – handful
Green chillies – 2
Yogurt – 1/2 cup
Bay Leaves – 2 pieces
Cinnamon stick – 1
Cardamom – 2-3
Cloves – 2
Peppercorns – 2-3
Cumin powder – 1 tsp
Coriander powder – 1tsp
Cumin seeds – 1tsp
Turmeric Powder a pinch
Salt to taste
Vegetable Oil- 2 tbsp
Steps of preparation for Palak Chicken:
First of all, marinate the chicken with yogurt, cumin powder and coriander powder. Keep it for 30 mins.
Blanch the Spinach. You can check the detailed process here. This is noteworthy to retain the green of spinach:

Heat water in a pan till it comes to a boil.
Add cleaned spinach in the boiling water and let it boil for 2-3 mins.
Then drain the water and add the spinach leaves to the ice cold water.

Next heat a wide bottomed pan, add the vegetable oil.
Thereafter add all, the whole spices like Bay leaves, cinnamon stick, Cardamom pods, cloves and peppercorn and let it heat up till the entire room is aromatic.
Now add the onions and saute it till its golden brown.
In the mean time, grind the blanched spinach, coriander leaves, mint leaves, garlic pods, ginger and green chilies and keep aside.
Once the onions are fried well add the marinated chicken and tomatoes, cook till the oil oozes out.
Add the green puree and cook for 5-7 mins, till all the raw flavor goes off.
Add a pinch of turmeric and salt and cook for 2-3 mins.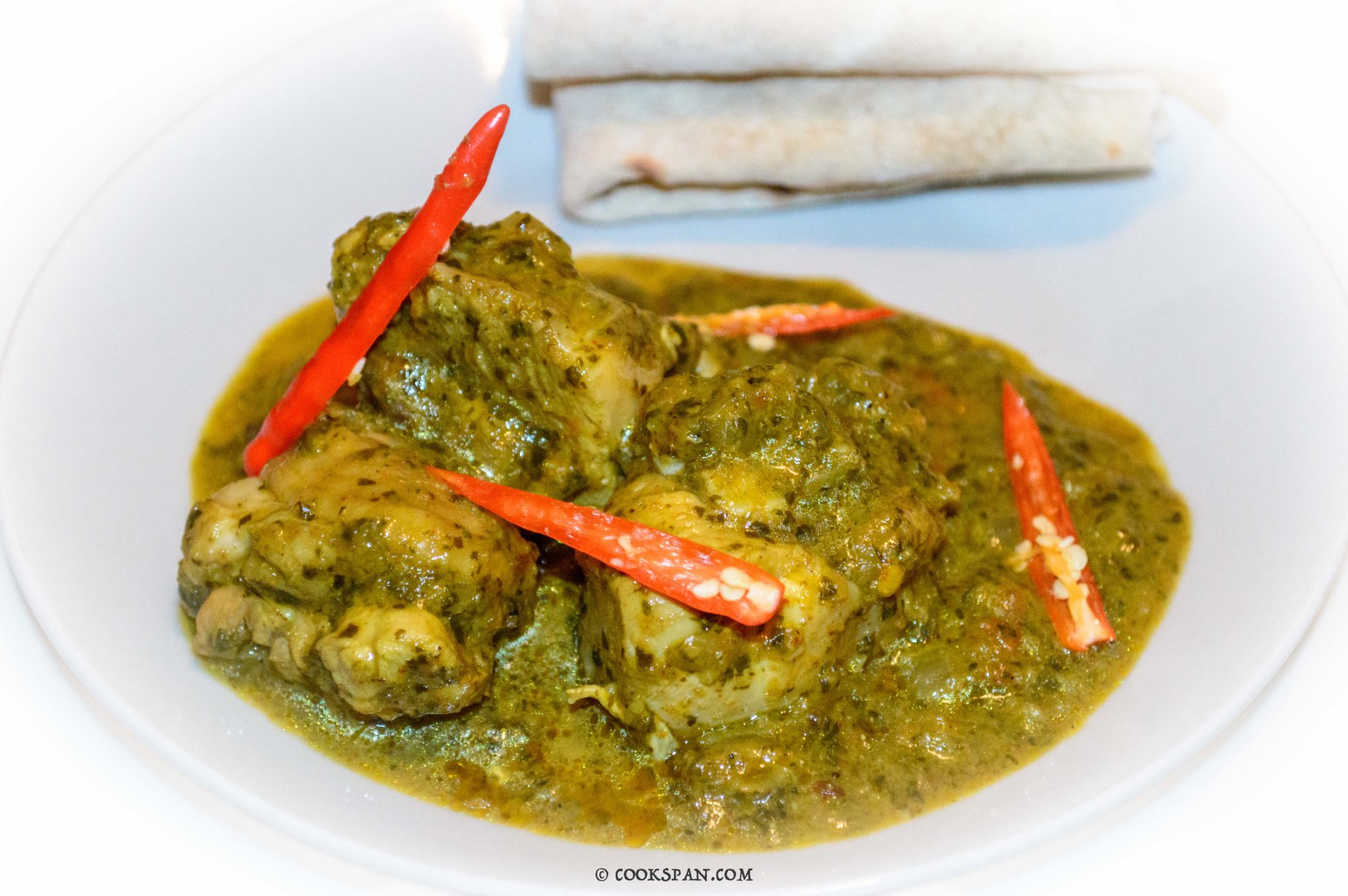 Finally, serve it hot and especially relevant enjoy your time at home.
Recipe Snippet for Palak Chicken:
Palak Chicken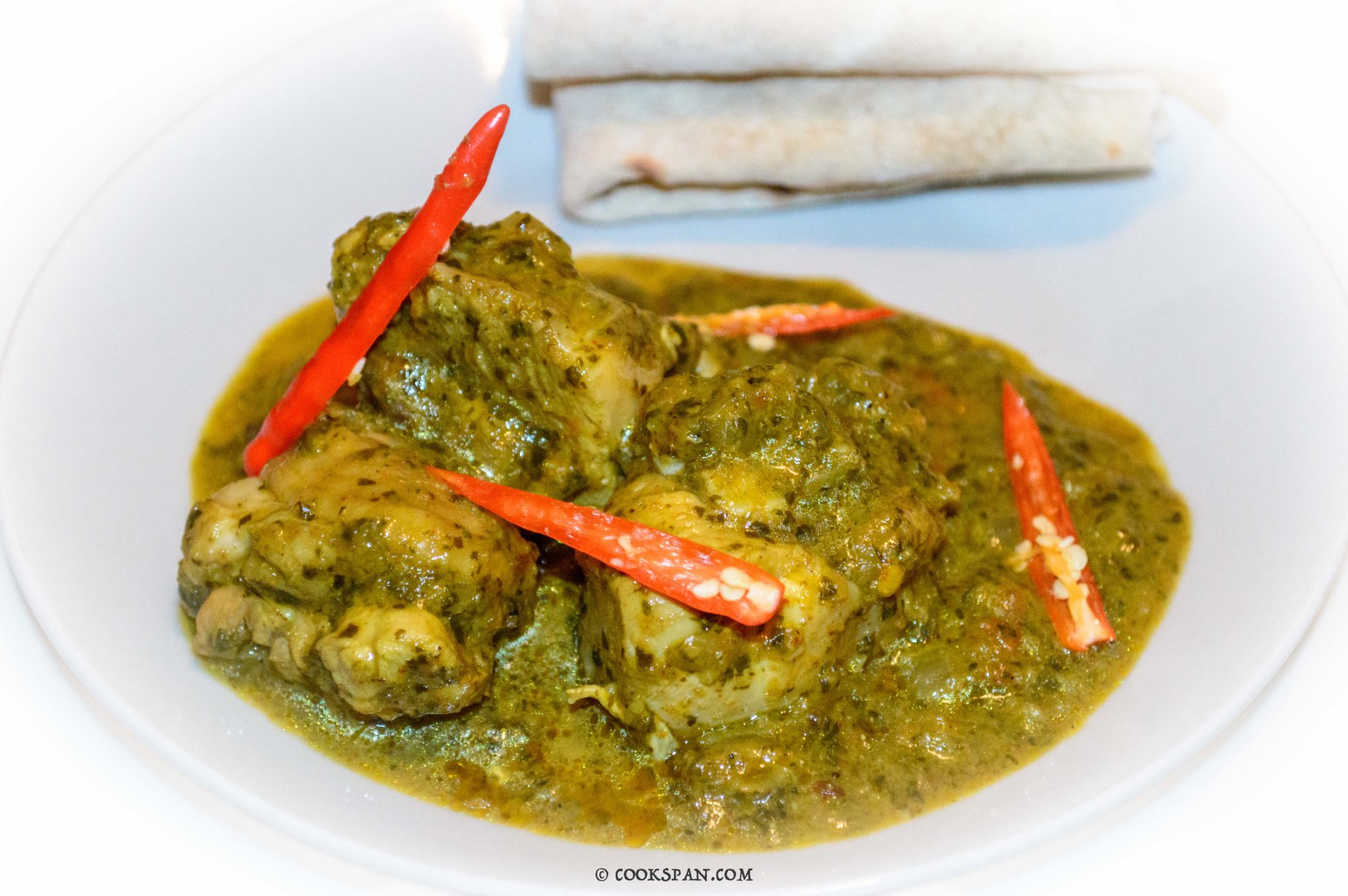 Palak Chicken or Chicken cooked in Spinach Gravy is an Indian curry served as a main course with flattened bread and is generally subtle in its flavors with a high index of nutrition and health.