After many days, the Sun appeared. Yes!! A bright, lovely sunny day. Like our Bangalore home, the apartment we have leased in Plano is blessed with lovely light and sunshine. We didn't want to miss any of this. So, we planned for a lovely patio lunch. Me and hubby love non vegetarian food, unlike our parents who are vegetarians. But, going by the family way, non veg has never become our everyday ritual. Forget everyday, it's not even a part of our weekly ritual too. We still follow the family norm to go and pick the seasonal veggies and cook them with dal, rice and Chapati.
This day, we made plans for a mutton special. Darsheel, my 11 month old infant was cranky staying enclosed for winter. So, I wanted to give more of my time to him so that he enjoyed the sunny day with Mommy and Daddy. I just wanted some special stuff with less effort. Therefore, I prepared a simple pressure cooker mutton jhola with minimal spice and effort.
The recipe goes like this:
Ingredients:
 Mutton – 1 lb (454 gms)
Onions – 2 medium sized
Cumin seeds- 1 tbsp
Ginger- 1 inch
Garlic – 10 – 12 big cloves
Kashmiri red chilies – 4-5
Red chilies for tempering – 2
Coriander powder – 2 tsp
Cinnamon powder – 1 pinch
Garam masala – 2 tsp
Coriander leaves for garnishing
Turmeric powder – 1 tsp
Salt – according to taste
Sugar – 1tsp
Mustard oil – 3 tbsp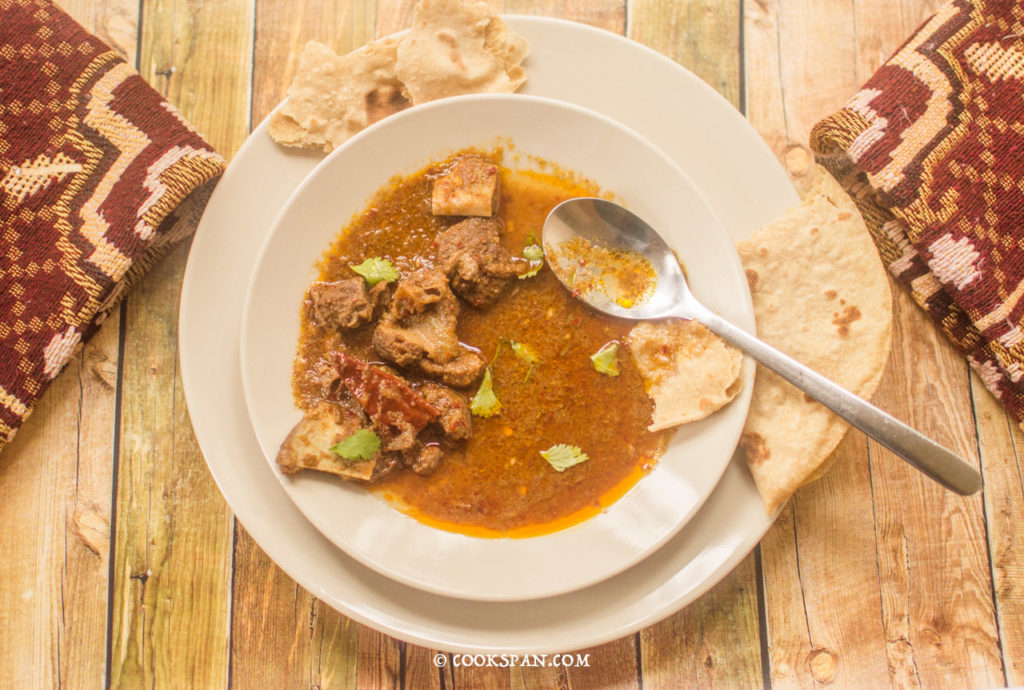 Steps of Preparation:
Chop 1 and 1/2 onions.
Grind the 1/2 onion, ginger, garlic, cumin seeds and red chilies to a paste, add water only if needed.
Wash the mutton (I used goat meat) and pat dry.
Heat a pressure cooker or wide bottom pan.
Add 3 tbsp of mustard oil and let it heat for 2 mins.
To the pan, add the sugar, red chilies and onion and cook till the onions are translucent.
Add the ground paste to the hot oil and let it cook for 5-7 mins, till all the raw aroma goes away.
Then add the mutton pieces, coriander powder, turmeric powder and salt to it and let it cook for 15-20 mins covered.
After the oil separated from the meat, add 1 cup of water and pressure cook till 5-7 whistles till the meat is well cooked and soft.
Then season the curry with garam masala and cinnamon powder.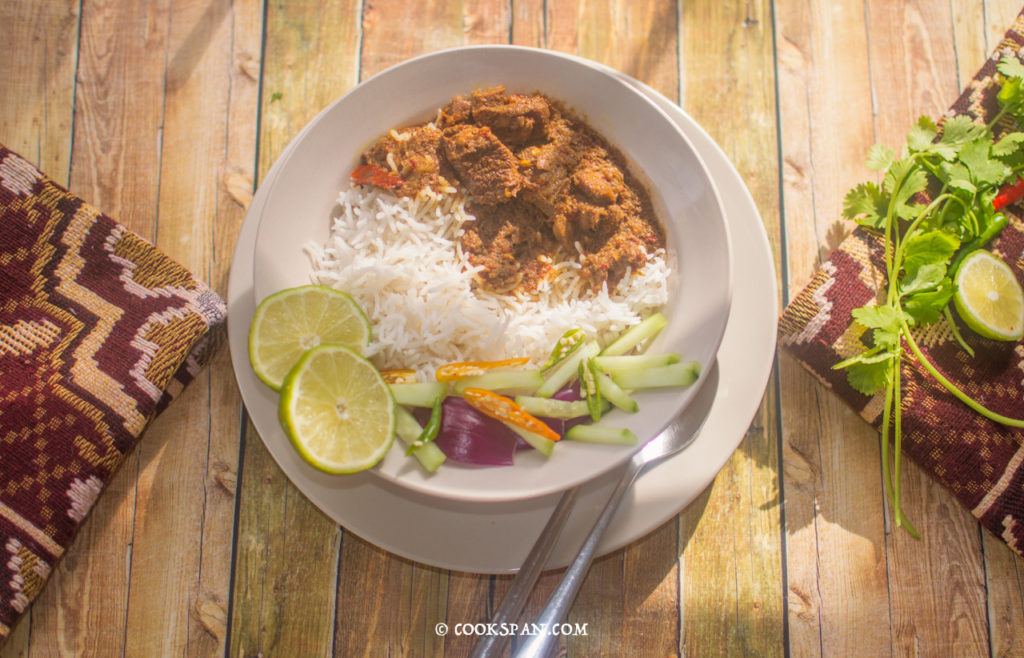 Serve the gorgeous mutton curry with rice or rotis and munch with a side salad. I don't generally prefer anything else with mutton as it alone is too heavy to make me full.
Simple Odiya Mutton Jhola for a fuss free fun weekend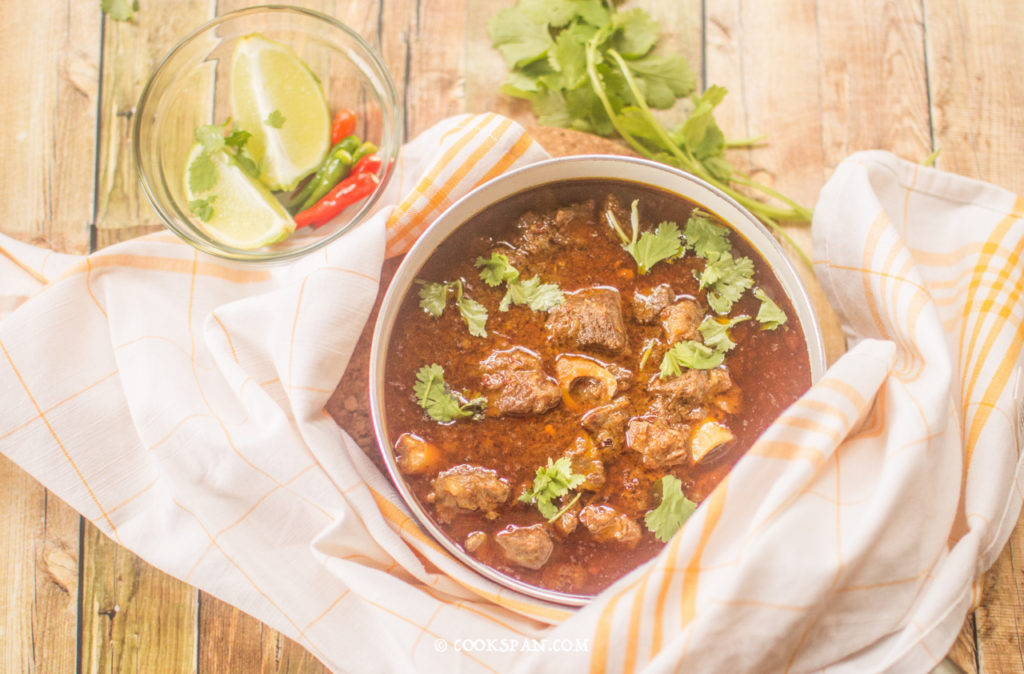 Mutton Jhola is a spicy thick gravy mutton curry which goes very well with rice, rotis or naans. The dish is made up with minimal spice.