Odiya people are born foodie. They wake up thinking what to eat and sleep with dreaming the next day meal. The cuisine is such that they come with full meal form rather than a single entity.
 A meal constitutes of Rice, some lentil, a gravy dish, a dry dish, a sour-sweet chutney, some crispy side dish and a proper dessert.
One among the crispy side dish is Badi Chura. The dish comes up nicely with the available ingredients in the kitchen.
The dish is crunchy crispy savory that makes the lunch menu complete. Badi is a sun dried lentil dumpling which comes with many variations, I preferred one made up of Urad Daal/ Black Grams.
The Badi Chura recipe goes like this:
Ingredients:
Badi / Sun dried Urad Daal Dumpling – 5-6 pieces
Peanuts – a handful
Green chilies – 1 – 2 pieces
Garlic – 2-3 big cloves
Salt – according to the taste
Mustard Oil – 1 tbsp
Onion – 1 small cut into rings
Shallow fry the Badi/Sun dried Urad Daal dumpling till its golden brown.
Roast the peanuts till it is roasted evenly from every side.
Cool the Badis and Peanuts.
Take the fried Badis, roasted Peanuts, Green chilies, Garlic Cloves and Salt and grind in the dry jar of Mixer.
Grind it till it's broken to small crispy pieces.
Alternate method: Crush all the ingredients in the mortar-pestel to make a chura.
Serve with the meal at the lunch garnishing it with freshly cut Onion rings, it's  gonna be a wannabe for a long run in your home. I bet !
Badi Chura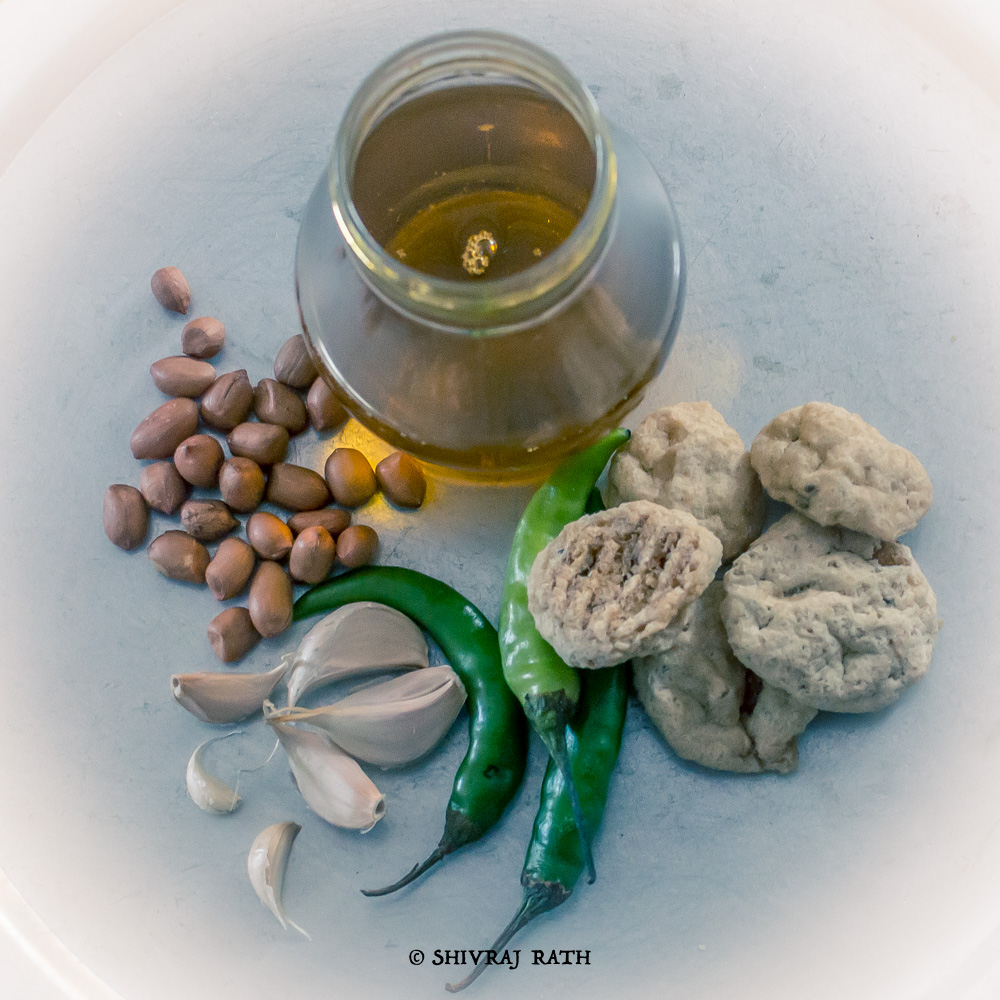 Badi Chura is a side dish relished with the Odiya meal. Its a crispy side dish served with famous Pakhala or a must for all lunch meals.