Jeera Rice is a simple flavored rice from North India, which is served with Lentil dish or richly spiced non-veg and veg gravy dish. The story I can connect with this dish is a small funny story of my childhood. In those days, when I was made to eat this dish I used to cry. The small black cumin seeds resembled me like some black ants. Small-old-foolish me, and the innocence of childhood days.
Jeera Rice is easily available in restaurants as it is fast to cook. But the amazing part of this recipe is it's subtle cumin flavor that blends so well with the rice. It goes well with all spicy lentil gravy items  like Dal tadka, Dal fry or Dal Makhani.
The Jeera Rice recipe :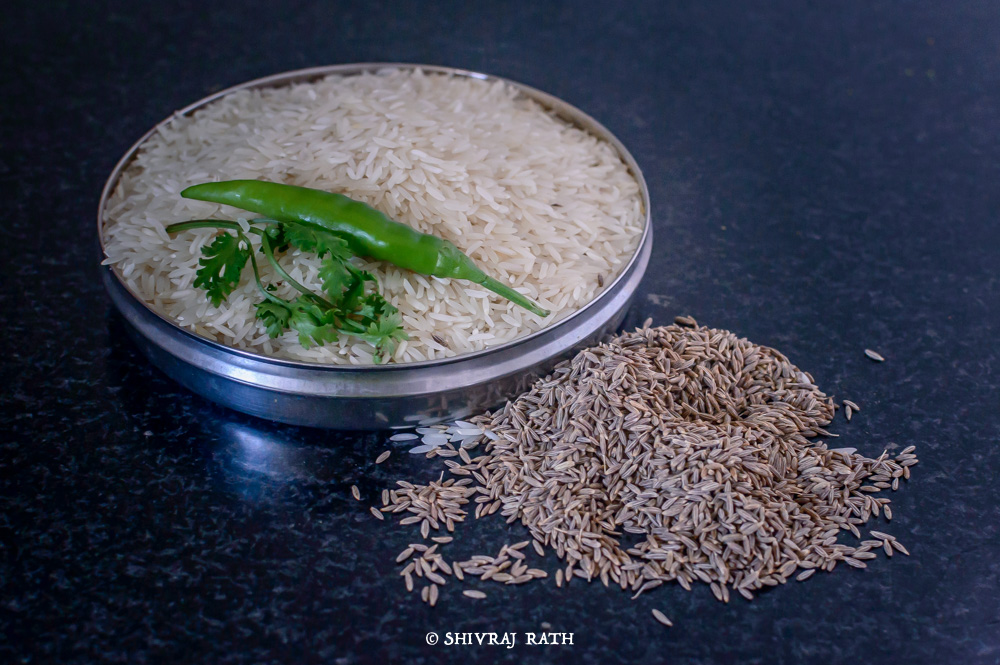 Jeera Rice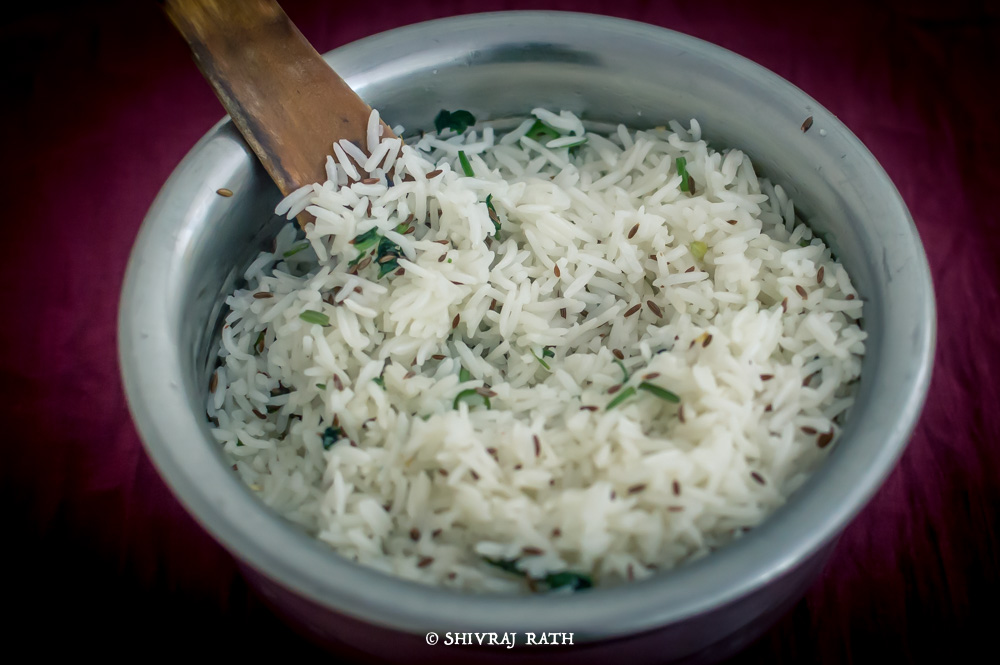 Jeera Rice is subtle flavored north Indian delicacy. It's enjoyed with Dal (lentil) dishes or spicy veg or non veg gravy dishes .
Ingredients
Basmati Rice or Long Grained Rice – 1 cup
Cumin seeds – 1 tbsp
Coriander leaves – Finely chopped
Green chilies – 1 piece
Ghee or Clarified Butter – 1 tbsp
Bay leaves – 1 piece
Cloves – 2 pieces
Cardamom – 2 pieces
Cinnamon – 1 medium stick
Salt according to the taste
Instructions
Soak the rice for 15 mins in water. The process will make the rice elongated.
In a pot, add the water and let it come to a boil.
Add the soaked rice to a boil, add the flavorings like cinnamon, cardamom, cloves, bay leaves and salt to the boiling rice.
Check the rice is properly cooked, by pressing some grains of rice,
Once it's cooked properly, drain the excess water.
Heat another pan, add ghee or clarified butter to the pan.
In the pan, add cumin seeds, finely chopped green chilies and coriander leaves.
After the tempering is done. Add the tempering to the rice bowl and mix well.
"Jeera Rice" is amazing subtle flavored rice. Serve it with any side dish of your choice.