Indian Street Food has been a never ending story. Every part of India has its flavor in its streets. And we Indians are crazy about it no matter what. But the monsoon season is a threat when you feel hygiene is the biggest concern. But why not try them out at home and gulp the crazy cravings in a weekend evening or night.
The thoughts, I scribbled above, were all mine today, when me and my husband wanted a break from the normal Chapati-Subzi dinner. The very idea of making veg-roll at home came to me.
It's easy and a treat to your taste buds and for a change you feel wonderful when the 'Thela'  (movable food stalls) is all set at your home with 100% hygienic and the oil factor is controlled by you too.
The recipe of Veg  Roll goes like this:
Ingredients:
For the Filling: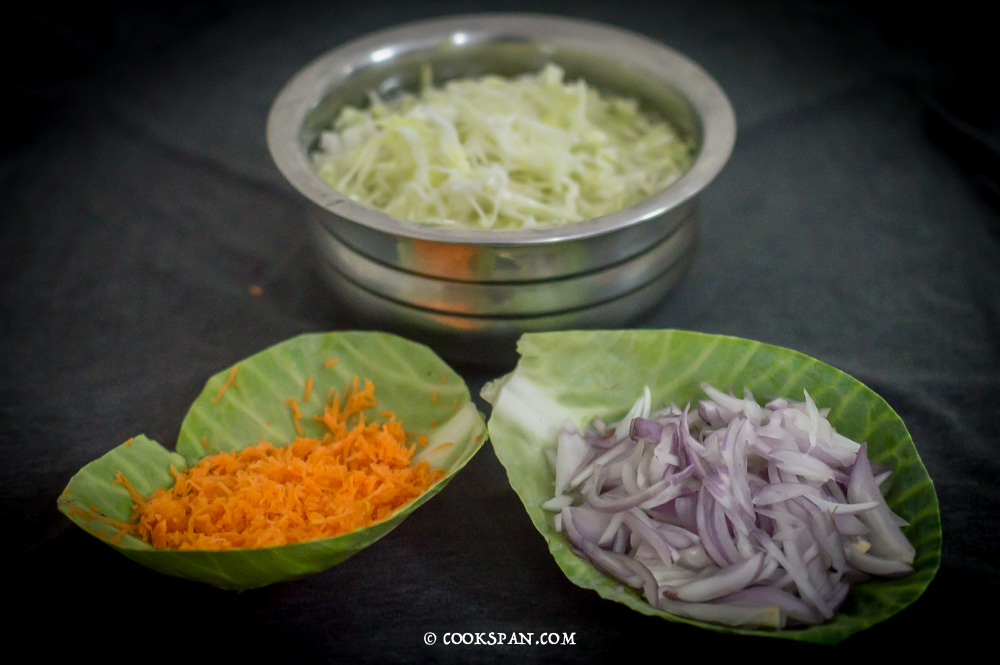 Cabbage – 1/4 medium sized, finely chopped
Carrot – 1 finely grated
Onions – 1 finely sliced
Vegetable Oil – 1 tbsp
Pepper – 2 tsp
Salt – According to the taste
For the Chapati or the covering:
All purpose Flour or Maida – 1 cup
Vegetable Oil – 1tsp
Salt according to the taste
For Assembling:
Tissue Paper
Onion – 1 medium sized, finely sliced
Chili Sauce – 2 tbsp
Tomato Ketchup – 4 tbsp
Steps of Preparation:
For the Chapati or Covering:
Add water slowly to the mixture and knead the flour.
After the dough is done, keep it for 1 hour.
Heat the tawa or griddle.
Add the rolled dough into the dough. Let it cook for 1-2 mins till the bubbles come out.
Turn and let it cook till the bubbles get browned.
For the filling:
Heat a pan. Once the pan is heated, add oil to it.
Once the onions get translucent, add the finely chopped cabbage and cook it till the water is released from the cabbage and it gets dried up.
For Assembling:
Brush 1 tbsp of tomato ketchup and 1/2 tbsp of chili sauce on the surface of the Roll cover.

Assemble – 3

Roll the paper and the cover together.
Here is the yummy and easy street food that you can enjoy at home.
Veg Roll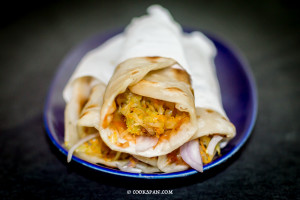 Veg Roll is Indian Wrap. Which is one among the famous Street foods of India. It's amazing tasty dish.