Sunny Sunday Morning ! A late wake up, and a growling stomach.
As Sunday is the last day of the weekend, we try getting lazy to the extent we could. So also was I. But the last day's fun with friends was making me recall all those fun we had in Bhubaneswar. Those days were all filled with girly stuff, chatter, gossips and crazily shopping.
The nostalgia and hunger were really making me sad and weak. On top this, if you are married, hunger is not restricted to one tummy rather is more connected to your husband's hunger. He too was hungry and was almost begging for food. By that time he had finished the fruit bunch lying in the refrigerator. He was about to look at those mangoes lying in the refrigerator, when I grabbed them and thought of a quick summer refreshing mango shake.
The crunchiness of almonds really adds to the sweet pulpy mango shake. Try your hand on this, its quick, easy and nutrient wise loaded.
The recipe of Mango Shake with the almond twist goes like this:
Ingredients:
Ripened Mangoes – 2
Milk – 150 ml
Almonds – 6-7 pieces
Ice cubes- 3-4
Sugar – based on the taste (preferably 2 tbsp)
Steps of preparation:
Cut the mangoes and scoop the flesh into the mixer.
Add the milk to the mangoes in the mixer.
Add 3-4 almonds, sugar and ice-cubes in the mixer.
Grind for 2-3 mins till it's properly mixed into a smoothie.
After its blended smoothly, transfer it in a glass and garnish with the finely chopped almonds.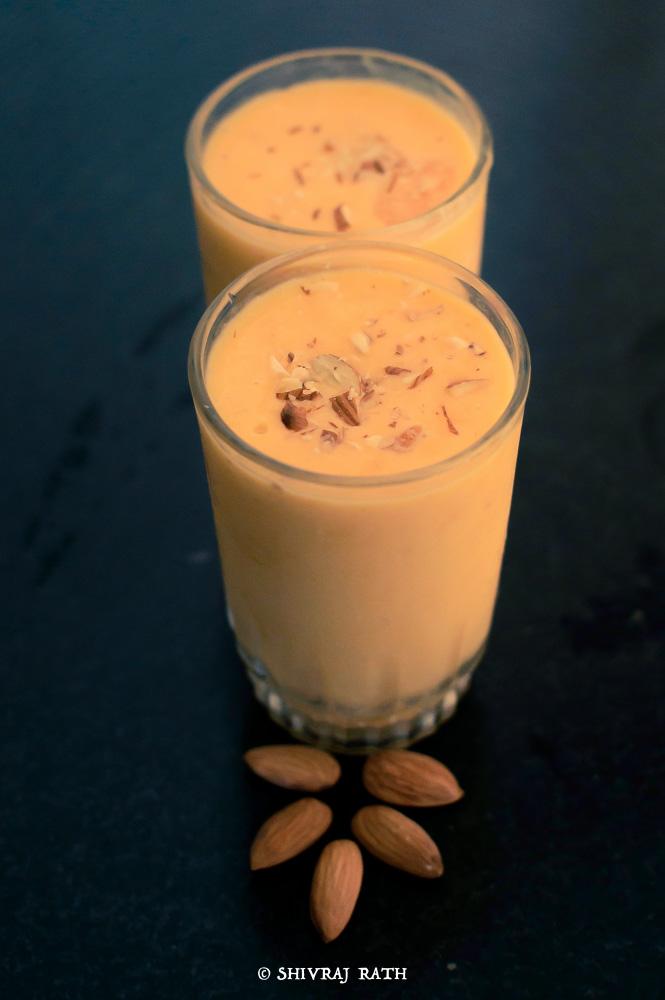 Mango is the king of the fruits, and creamy texture of milk is like a crown on the king. Loved the lovely smoothie.
 A try is must !!
Mango Shake with Almond Twist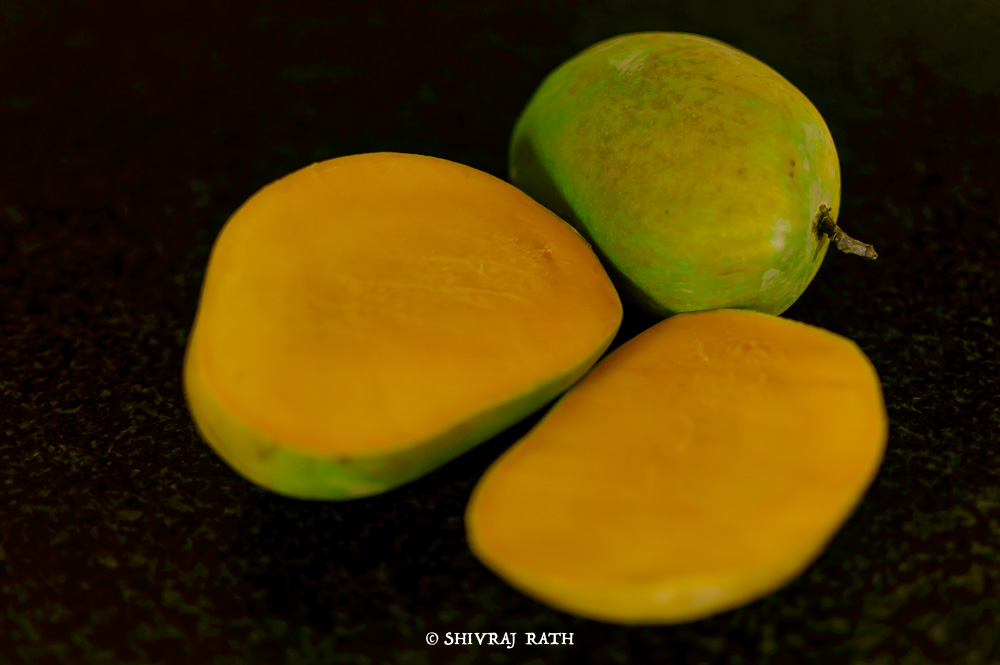 Mango Shake is a refreshing drink for the summer. It's seasonal and the creamy pulpy texture is like a light bite and fills your stomach and loads you with nutrients.