Durga Puja is here! God can't believe time rushes out so fast. I have been away from home since last three Puja. So, this time I'm cooking some of the festival delicacies hoping to replicate the sanctity of the Puja. The memories have the freshness of amazing autumn flowers of India. It has the beats of Dhol and the rhythm of Sankha, the enthusiasm of people for the occasion, the bonding of families, the reunion of friends and the tasty Sandesh.
Being away from home and having an unusual schedule just allows you to limit your celebration to traditional recipes and little rituals. So, I don't ever try missing out on these two. And to some extent, this recipe is very close to the recipe of Maa Durga too. In Bengal, they offer Sandesh as Bhog during Durga Puja and it's one of my favorite sweet which I would love relish.
Sandesh is made out of curdled milk or Chenna or Paneer by kneading it and flavoring it. It's a recipe which can be made, stored and enjoyed over a long period of time. Dedicating this recipe to a new beginning and cherishing the long tradition of Bongs on this very occasion.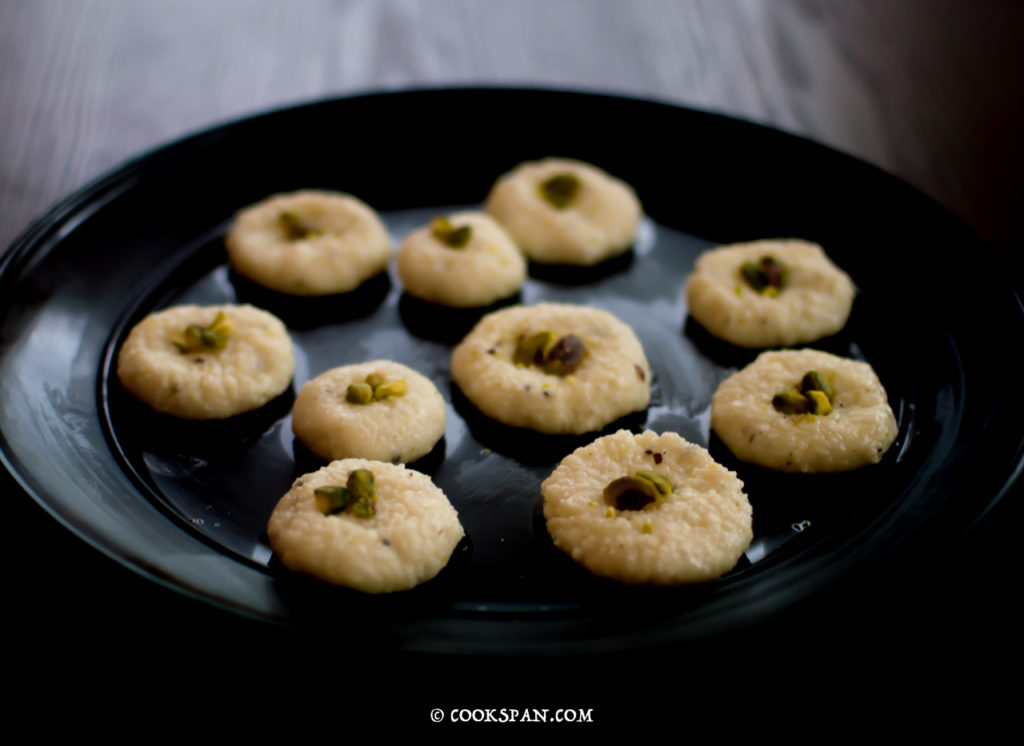 The step by step recipe on how to make Sandesh follows below.
Ingredients:
750 ml or 25 fl oz of milk
1 whole big lime
1/2 cup sugar
1 tsp cardamom powder.
1 tbsp Pistachios
Steps of Preparation:
As soon as the milk starts to boil, switch off the flame and add the lime juice of 1 whole lime.
Drain out the excess water and strain the Chenna or Paneer in a clean white cloth or muslin cloth.
Strain excess water in the presence of cold flowing water so that you don't burn your hand while the hot steam being released.

Sandesh_Step_05

Heat a pan, and add the Chenna,sugar and cardamom powder and saute till the mixture turns gooey and the starts to crumble.

Sandesh_Step_08

Switch off the flame and bring the mixture to room temperature.
After it cools down, knead the mixture and give various shapes and then top it with crushed pistachios.
Enjoy this Durga Puja with a real light and wonderful Sandesh. Happy Durga Puja !!
Sandesh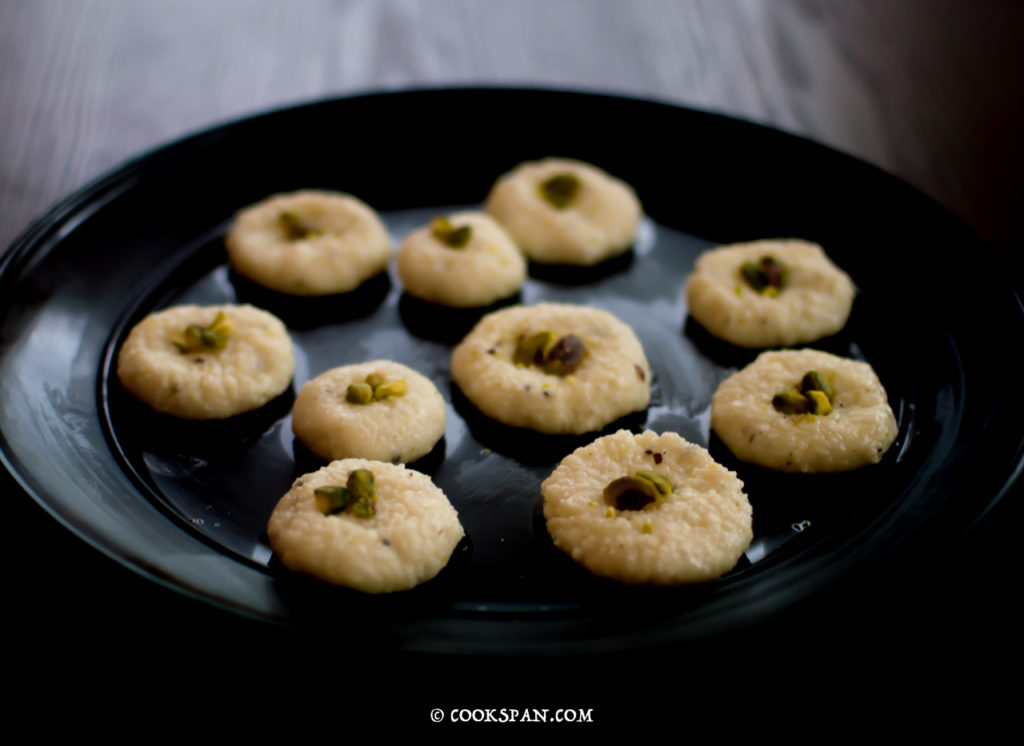 Sandesh is a Bengali sweet delicacy made up of curdled milk and sugar and flavored with any fruits or rose water or cardamom powder.