Back home, when mom cooked a proper Odia meal, it used to have horizons of taste. There used to be something savory, something sweet, something tart, something both sour-sweet, something bitter. This would be an all taste in a balanced meal of health. The big Odia platter always had a small sweet and sour chutney called as Khatta (Amba Khatta in my recipe today) and was made up of some seasonal tart veggies or fruits and had an ample amount of jaggery or sugar with flavoring from very own pancha phutana or popularly known as panch phoran.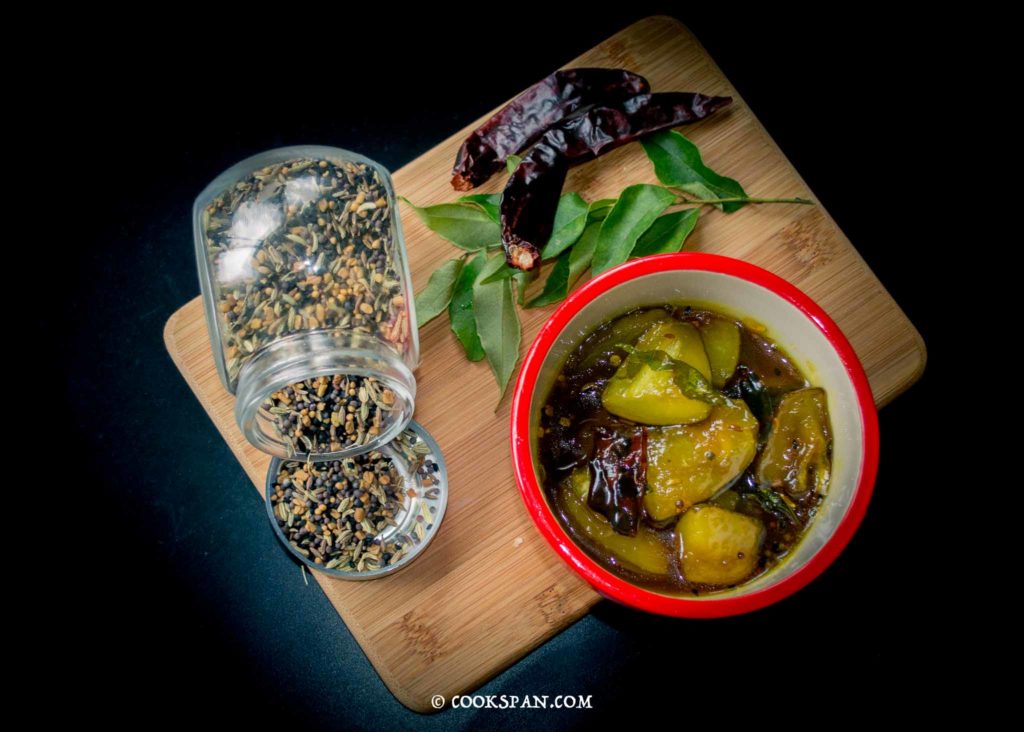 In summer, when you get the raw mangoes no family in Odisha miss cooking Amba Khatta. The raw mangoes are cubed and cooked in Jaggery with ample flavoring from a pinch of five spices.
Ingredients for Amba Khatta:
Green Mango – 1 large or 3-4 small sized, cut into reasonably sized cubes
Phutana or Panch Phoran – 1 tsp
Curry Leaves – 1 sprig
Red Chili – 1
Turmeric Powder – 1 tsp
Salt – 1 tsp
Jaggery – 1 cup, grated or coarsely made in small pieces
Vegetable Oil – 1 tbsp
Steps of Preparation for Amba Khatta:
Cut mangoes into medium sized cubes.

Cubed Mango pieces

Heat a frying pan and add the oil to the pan.

Oil is added to the Heated Pan

After the oil is hot, add the red chili, panch phoran and curry leaves and let it splutter.

Red Chilies, curry leaves and Panch Phoran for Tempering

To the Tadka, add the cubed mangoes and saute.

Cubed Mango is added to the spices

Then add the turmeric powder and salt and let it cover and cook.

Adding the turmeric and salt

Cover and cook

After the mangoes are cooked 70%, add the jaggery and cover it again.

Add the Jaggery and let it cook

Once the jaggery melts and coats the mangoes well, switch off the flame and serve in your lunch platter.

The Jaggery is melted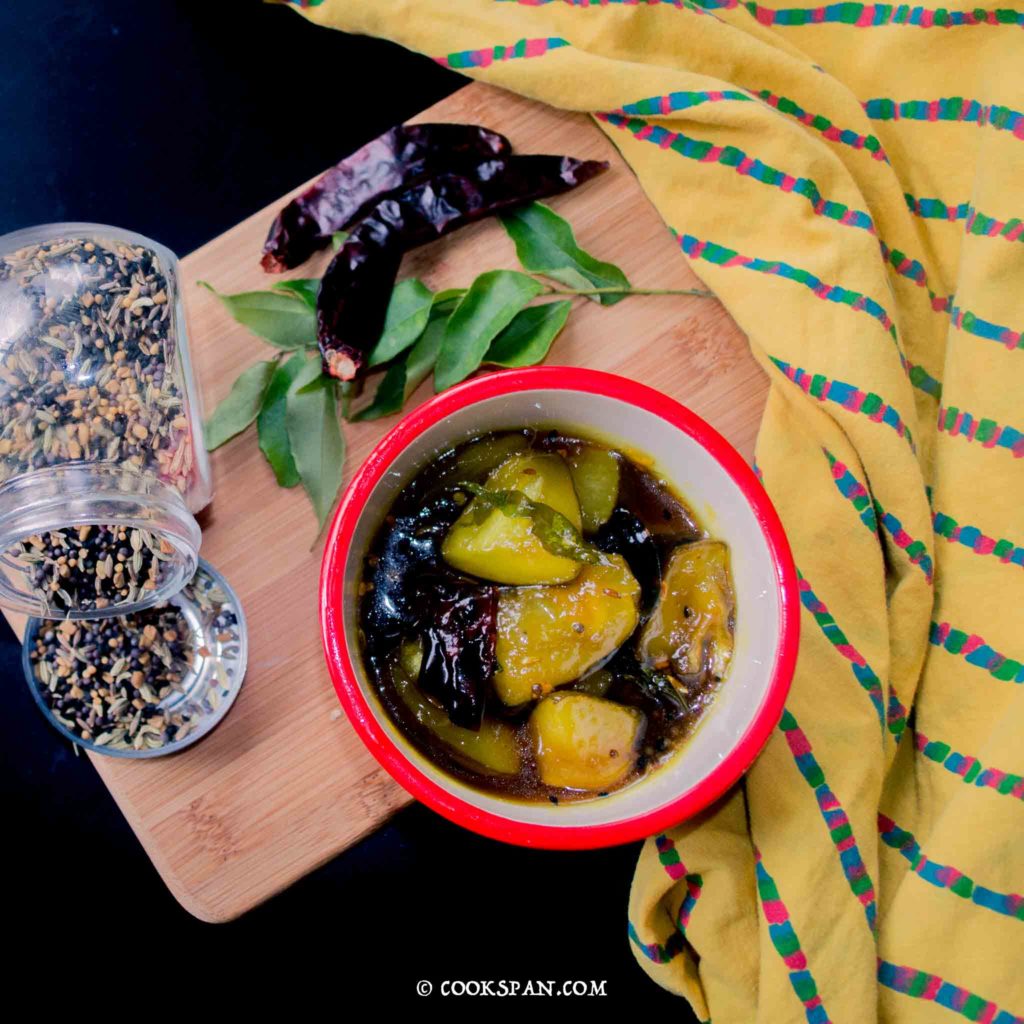 I love this dish so much that I can have it solely with my plain Parathas or Rotis. They make my summer time awesome.

Amba Khatta or Sweet and Sour Mango Chutney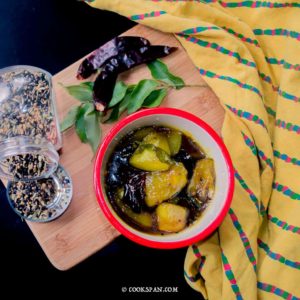 Amba Khatta odia recipe is a sweet and sour raw mango chutney, which is sweetened with Jaggery and flavored with Curry Leaves and Panch Phoran.